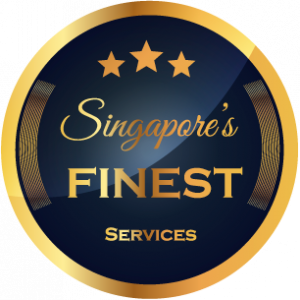 Vinyl sheet flooring with various thicknesses of 2mm, 1.5mm, 0.7mm and 0.5mm are comfortably flexible and suitable for both commercial and residential applications. To facilitate the different needs from light to heavy-duty requirements, we have choices for your own selection and usage. The applications are limitless to Commercial buildings, Health care facilities, Factories, Schools, Laboratories, Offices, warehouses, Shops, and many other industrial flooring needs.
Vinyl Sheet 0.7mm / 0.5mm
Roll Sizes: 1.83m x 13m / 1.83m x 27m
Advantages of Thin Vinyl Sheet (0.7mm / 0.5mm):
Simple DIY and reduce expensive installation costs.
Cheaper than other floorings. Value for money.
Solid backing for extra strength than normal PVC sheet.
Flexibility for an easy DIY option.
Possible to do both double-sided tape or glue installation
Suitable for long-term and short-term usage depending on the traffic.
Suitable for commercial, and residential purposes and indoor/outdoor events. Basically, it is for multi-purpose flooring.
Highly resistant to water & stains, flame-retardant.
Textured backing for greater bonding of glue.
---
2mm Thick Vinyl Sheet (MIP 150)
The 2mm thick Vinyl sheet flooring is used widely in commercial buildings, Hospitals, Marine, Nursing Homes, Schools halls, Shopping Complex and many., The Vinyl Sheet flooring comes in large, flexible roll form which is 2m x 20m roll size. Professional installation skill is required for doing the installation. 
---
2mm Thick Vinyl Sheet (Fort Series)
2mm Thick Vinyl Sheet (Diamo Series)
Properties:
Anti-bacterial / Fungicidal
Static Propensity < 2KV
Slip Resistance(wet) R9
Fire Rating Bf1-S1
PUR Surface Treatment
TVOC (after 28 days) < 10ug/m3
Vinyl Sheet floor is very simple to maintain. Sweeping and mopping with a damp cloth is pretty enough to maintain the floor. Vinyl floors do not require waxing and polishing. This type of sheet floor can be replaced and patched up for damages if happen in the future.
Vinyl sheets can be laid over existing floors without hacking the old floor. The less seam quality increases the water resistance. The small number of grooves helps to lower the deposit of dirt in between the grooves. The vinyl floor does not get too cold like stone or other ceramic tiles. 
---
PVC Soft Skirting
Click here for other types of Vinyl Flooring:
Click Vinyl 5mm – No Glue Installation
Wood Vinyl Plank 2mm & 3mm – Glue Installation
Vinyl Tile 2mm – Glue Installation